If you're like most caravanners, you still want to stay connected while travelling. Even if it's just to send photos to friends and make them green with envy. Or video chat with family on birthdays.
Staying connected on the internet could also get you out of trouble, not to mention keep you up to date with your favourite movies and TV shows!
That's why you need RV WiFi.
What Is RV WiFi?
RV WiFi routers are portable wireless routers designed for the Australian caravanning community so you can enjoy a stable internet connection on the road and while camping. Simply install the router (base unit) inside the caravan with an antenna on the roof. The router is powered by your caravan's battery or power. The base unit becomes a hot spot so you can connect multiple devices to the internet at the same time – whether that's your smartphone, laptop, tablet or even a smart TV.
Another bonus of RV WiFi is that the hotspot works while you are towing your van and when you are stationary. And to ensure nobody accesses your connection unless you want them to, you can make sure it is password protected.
These days, there are some good RV WiFi brands to choose from.
Tip: Just to confuse things, RV Wi-Fi is also the name of one of our top-selling brands, RV WiFi.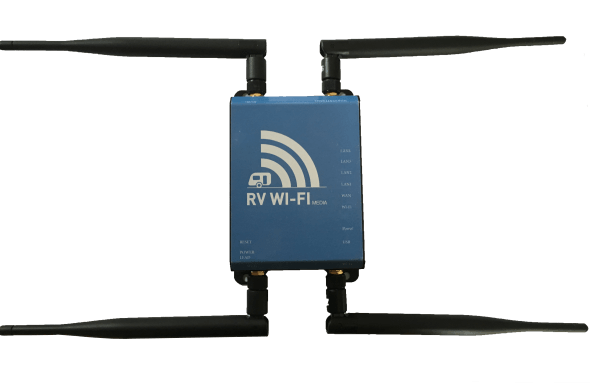 Answer these questions to work out the best choice for you.
Does RV WiFi Need A Mobile Plan?
Portable wireless routers, like those by the RV WiFi brand, typically operate off 3G, 4G and now 5G networks. This works in much the same way as your phone, so you need to buy a SIM and sign up to a mobile data plan. You can sign up to whichever provider and plan you like, e.g. Telstra, Optus, Vodafone, etc. You only need one data-only SIM card to provide internet for a number of devices. Once you sign up, insert a SIM into the base unit and away you go.
Do You Need Added Features?
Think about any extra things you might want your WiFi to do. Here are a few of our favourite features:
GPS: Some RV WiFi systems come with a GPS built into the router, like the Sphere Wi-Fi Router (4G) with GPS. This means you can find the location of your caravan at any time and can locate your RV in an emergency.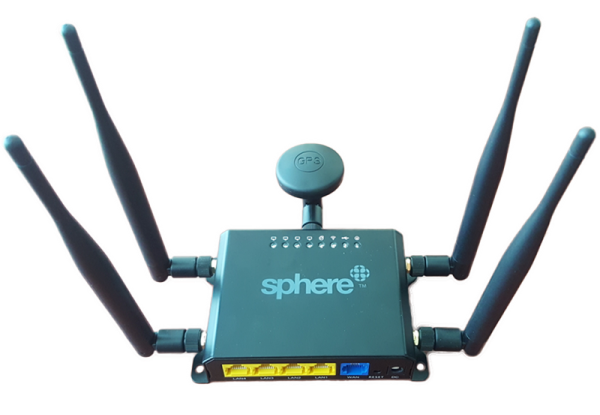 Media Centre: Use your WiFi system to create a media centre for the family to store and watch movies and photos. The popular RV WiFi 4G & 5G models comes with a built-in media centre. Simply insert a hard drive or USB to share movies, images or music over multiple devices. It can be used as a media centre without a SIM or data only plan. All you need to do is download movies onto an external hard drive at home and watch them wirelessly on a Smart TV, tablet or mobile phone, without using up your data!

Wifi Extender: Some models come with an extender, which means you connect to external wi-fi networks, such as the caravan park's free WiFi, and save your own data for later.
How Will You Power Your RV WiFi?
Check out the specs for power requirements before you buy your RV WiFi system. For example, the Sphere with GPS and RV WiFi model can be powered using a 12V power cord or with a 12V/24V/240V adapter.
Power consumption can vary between devices, so check the specs to ensure you can power it easily.
The Sphere Wi-Fi router with GPS consumes only 150mA @ 12V, while the 4G RV Wi-Fi router consumes 250mA @ 12V.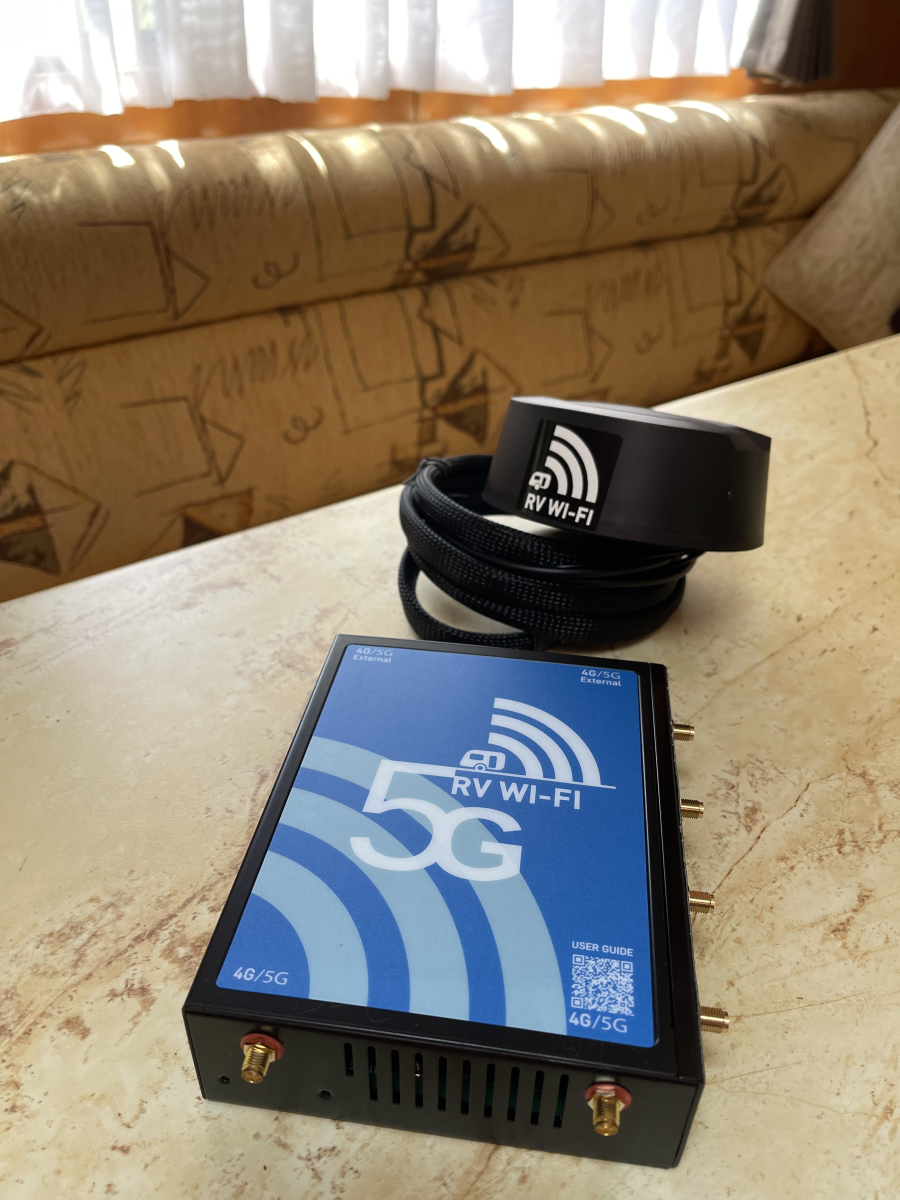 How Will You Install Your WiFi?
Installing your WiFi device is easy. To install the router inside the van, simply plug it in using the 12V outlet or an adapter. For the best reception, mount an external antenna to the roof. Or if you don't want to install it on the roof, you can screw flexible antennas into the router. Insert the SIM card, set up your password and connect your devices to the internet as you would at home.
Which RV WiFi Brand Is The Best Choice?
Based on the answers above, now you're ready to compare Wi-Fi brands.
We sell three top RV Wi-Fi devices:
All three models come with the following features:
Your choice of network provider

Password protection

USB sharing and media centre

4 x LAN Ports and 1x USB Port

Powered by 12V, or 24V/240V using an adapter

3G, 4G & 5G Coverage

Internal antennas x 4
There are some key differences which can tip the scales towards the brand that's best for you:
Want to connect to other WiFi networks? Only the Sphere Wi-Fi routers let you connect other networks, such as caravan park WiFi.

Need an external antenna? The RV Wi-Fi routers come with an antenna and 12V Power Cord. Sphere Wi-Fi does not.

Want GPS for your caravan? Choose the Sphere Wi-Fi Router (4G) with GPS.

How much coverage do you need? Sphere (GPS and non GPS) boasts Wi-Fi coverage up to 100m from your van, while RV WiFi extends to 50 metres.

How long is the warranty? Both RV WiFi and Sphere routers come with a 1 year warranty.

Do you need a SIM card adapter? RV WiFi comes with an adapter for full, nano or micro cards, while Sphere only takes a full-size SIM card.
Ready to buy? Compare our RV WiFi routers now.
-