Filter By Price Range

Price

Fridge Voltage

Battery Voltage

Solar Panel Type

Fixed Solar Panels
Flexible Solar Panels
Folding Solar Panels
Solar Blanket

Amp Hours (ah)

7
8
9
12
13.9
14
15
20
21.4
22
23.4
24
25
26
28
30
35.4
38
40
48
50
55
59
60
66
70
75
80
85
90
100
105
110
116
120
125
128
130
135
140
150
160
165
170
180
200
210
215
220
225
230
240
260
265
268
270
300
312
330
390
400
600
900

Wattage

100
150
175
185
225
400
430
600
1000
4800
3000
2000

Total Capacity (Litres)

15
19
20
21
22
24
25
26.4
28
30
33
35
36
40
41
45
46
47
50
53
54
55
56
57
60
65
70
71
75
78
80
82
85
86
87
88
92
95
102
108
110
111
120
125
130
132
135
140
158
200
228
301
302

Maximum Output (Watts)

Fridge Cabinet Material

Fridge Depth (mm)

442
489
490
500
510
515
525
528
545
550
555
558
579
583
585
590
591
615
620
967
950
787
680
578
568

Fridge Width (mm)

682
666
570
550
540
531
530
528
525
520
506
475
450
448
440
423
417
400
380

Fridge Height (mm)

10
23
40
40.5
85
90
126
148
250
415
440
460
465
470
470
485
525
530
531
534
585
625
640
745
750
786
815
826
925
1210
1260
1420
1513
1697
781

To Suit Car Model

VOLKSWAGEN Amarok
Toyota Rav4
TOYOTA Prado
Toyota Land Cruiser Prado
Toyota Land Cruiser
TOYOTA Kluger
Toyota Hilux
TOYOTA Fortuner
Toyota FJ Cruiser
SUZUKI Jimny
RAM 1500
NISSAN Patrol
NISSAN Navara
MITSUBISHI Triton
MITSUBISHI Pajero
MAZDA BT-50 & ISUZU D-MAX
LDV T60
JEEP Grand Cherokee
ISUZU MU-X & HOLDEN Trailblazer
ISUZU MU-X
ISUZU D-MAX
HOLDEN Trailblazer
HOLDEN Rodeo & HOLDEN Colorado & ISUZU D-Max
Holden Colorado&Isuzu D-Max
HOLDEN Colorado 7 & HOLDEN Trailblazer & ISUZU MU-X
HOLDEN Colorado 7
HOLDEN Colorado & ISUZU D-Max
HOLDEN Colorado
Great Wall Cannon & UTE
FORD Ranger & MAZDA BT-50
FORD Ranger
Ford Mustang
Ford Everest

Fitting Position

Height (mm)

5.16
20
35
45
49
50
52
53
54
56
60
67
74
82
85
86
89
90
92
94
97
98
99
101
105
110
112
113
114
116
125
126
127
129
130
131
134
135
136
137
138
140
142
146
147
150
151
154
156
157
160
165
167
168
169
170
171
173
175
176
178
180
184
186
188
189
190
191
195
198
199
200
201
203
204
209
214
217
221
222
224
225
230
231
233
235
236
238
242
244
250
257
265
270
273
275
323
330.2
331
400
430
445
470
500
550
575
600
650
680
700
800
850
1005
1070
1250
1350
1370
1500
1785
1900

Width (mm)

42.5
73
78
80
86
89
92
100
114.3
130
140
170
170
200
215
290
317.5
350
510
670
680
690
800

Length (mm)

Watt Hours (Wh)

6144
5100
4096
3600
3072
2048
2016
2000
1856
1612
1485
1440
1260
1166

Output Current Rating (Amps)

Icebox Length (mm)

1587
1334
1290
1200
1120
955
1100
950
1055
910
1040
900
1030
870
840
820
810
805
780
750
730
720
690
680
652
645
640
630
615
610
600
575
570
555
550

Icebox Height (mm)

660
655
578
570
560
559
532
520
505
494
475
465
463
460
455
450

Icebox Width (mm)

757
580
572
570
540
535
526
525
515
505
480
470
465
460
455
450

Amps
---
4WD & Camping

Fridge Voltage

Battery Voltage

Solar Panel Type

Amp Hours (ah)

Wattage

Total Capacity (Litres)

Maximum Output (Watts)

Fridge Cabinet Material

Fridge Depth (mm)

Fridge Width (mm)

Fridge Height (mm)

To Suit Car Model

Fitting Position

Height (mm)

Width (mm)

Length (mm)

Watt Hours (Wh)

Output Current Rating (Amps)

Icebox Length (mm)

Icebox Height (mm)

Icebox Width (mm)

Amps

Price

Fridge Voltage

Battery Voltage

Solar Panel Type

Fixed Solar Panels
Flexible Solar Panels
Folding Solar Panels
Solar Blanket

Amp Hours (ah)

7
8
9
12
13.9
14
15
20
21.4
22
23.4
24
25
26
28
30
35.4
38
40
48
50
55
59
60
66
70
75
80
85
90
100
105
110
116
120
125
128
130
135
140
150
160
165
170
180
200
210
215
220
225
230
240
260
265
268
270
300
312
330
390
400
600
900

Wattage

100
150
175
185
225
400
430
600
1000
4800
3000
2000

Total Capacity (Litres)

15
19
20
21
22
24
25
26.4
28
30
33
35
36
40
41
45
46
47
50
53
54
55
56
57
60
65
70
71
75
78
80
82
85
86
87
88
92
95
102
108
110
111
120
125
130
132
135
140
158
200
228
301
302

Maximum Output (Watts)

Fridge Cabinet Material

Fridge Depth (mm)

442
489
490
500
510
515
525
528
545
550
555
558
579
583
585
590
591
615
620
967
950
787
680
578
568

Fridge Width (mm)

682
666
570
550
540
531
530
528
525
520
506
475
450
448
440
423
417
400
380

Fridge Height (mm)

10
23
40
40.5
85
90
126
148
250
415
440
460
465
470
470
485
525
530
531
534
585
625
640
745
750
786
815
826
925
1210
1260
1420
1513
1697
781

To Suit Car Model

VOLKSWAGEN Amarok
Toyota Rav4
TOYOTA Prado
Toyota Land Cruiser Prado
Toyota Land Cruiser
TOYOTA Kluger
Toyota Hilux
TOYOTA Fortuner
Toyota FJ Cruiser
SUZUKI Jimny
RAM 1500
NISSAN Patrol
NISSAN Navara
MITSUBISHI Triton
MITSUBISHI Pajero
MAZDA BT-50 & ISUZU D-MAX
LDV T60
JEEP Grand Cherokee
ISUZU MU-X & HOLDEN Trailblazer
ISUZU MU-X
ISUZU D-MAX
HOLDEN Trailblazer
HOLDEN Rodeo & HOLDEN Colorado & ISUZU D-Max
Holden Colorado&Isuzu D-Max
HOLDEN Colorado 7 & HOLDEN Trailblazer & ISUZU MU-X
HOLDEN Colorado 7
HOLDEN Colorado & ISUZU D-Max
HOLDEN Colorado
Great Wall Cannon & UTE
FORD Ranger & MAZDA BT-50
FORD Ranger
Ford Mustang
Ford Everest

Fitting Position

Height (mm)

5.16
20
35
45
49
50
52
53
54
56
60
67
74
82
85
86
89
90
92
94
97
98
99
101
105
110
112
113
114
116
125
126
127
129
130
131
134
135
136
137
138
140
142
146
147
150
151
154
156
157
160
165
167
168
169
170
171
173
175
176
178
180
184
186
188
189
190
191
195
198
199
200
201
203
204
209
214
217
221
222
224
225
230
231
233
235
236
238
242
244
250
257
265
270
273
275
323
330.2
331
400
430
445
470
500
550
575
600
650
680
700
800
850
1005
1070
1250
1350
1370
1500
1785
1900

Width (mm)

42.5
73
78
80
86
89
92
100
114.3
130
140
170
170
200
215
290
317.5
350
510
670
680
690
800

Length (mm)

Watt Hours (Wh)

6144
5100
4096
3600
3072
2048
2016
2000
1856
1612
1485
1440
1260
1166

Output Current Rating (Amps)

Icebox Length (mm)

1587
1334
1290
1200
1120
955
1100
950
1055
910
1040
900
1030
870
840
820
810
805
780
750
730
720
690
680
652
645
640
630
615
610
600
575
570
555
550

Icebox Height (mm)

660
655
578
570
560
559
532
520
505
494
475
465
463
460
455
450

Icebox Width (mm)

757
580
572
570
540
535
526
525
515
505
480
470
465
460
455
450

Amps
Browse our extensive range of 4WD and camping products including camping fridges, camping solar panels, camping batteries and power packs, 4WD vehicle electrical, 4WD towing accessories and 4WD vehicle accessories.
Why Invest In 4WD and Camping Appliances and Accessories?
4WD and camping appliances and accessories help make your adventures comfortable, enjoyable and at times safe! Take the Redarc Tow-Pro Elite Electric Brake Controller for example. Whether you're towing a caravan, trailer or camper this device offers safe breaking at your fingertips.
Maybe you aren't towing anything and are off camping, we have an extensive range of solar panels, batteries and power packs to keep your favourite appliances, such as a portable camping fridge, running while you travel off-grid.
We offer quality products from Dometic, Evakool, Enerdrive, Redarc, Goal Zero, Thunder and more! So, if you're looking to purchase reliable 4WD and camping appliances and accessories, you've come to the right place.
MyGenerator
-
194 Varsity
Parade,
Varsity Lakes
,
QLD, 4227
.
Note: My Generator is an online retailer. We do not have a shopfront/showroom at this location.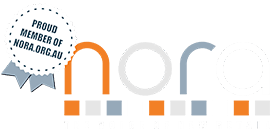 Copyright © 2012 - 2023 My Generator. All Rights Reserved. ABN: 13 160 014 497
Take $30 OFF Your Order*
Enter your details below to subscribe to the My Generator newsletter and get your unique promo code.
*$300 minimum spend, single use promo code.