Caravan Service Hatches & Doors

Create quick and additional access to various areas of your caravan or motor homewith a caravan service hatch or door. A service hatch or door is designed to allow you to easily access water tanks, waste tanks, luggage storage and more!
Whether you need access to luggage storage, water tanks or furniture storage, caravan service hatches and doors come in various sizes and designs to meet your needs. Best of all, these caravan service hatches and doors can be installed without screws. They're also completely weatherproof and lockable so you can have privacy, security and peace of mind.
Access All Areas
Want a durable product from a manufacturer you trust? You've come to the right place. We stock quality caravan service hatches and doors from Thetford and Dometic. These guys know what they're doing because they've been creating top rate caravanning products for years. Have confidence that the caravan service hatches and doors we stock are durable and specially designed for caravan and RV usage. All caravan service hatches and doors are produced using lightweight yet high-grade plastics, making them extremely resistant to harsh Australian conditions.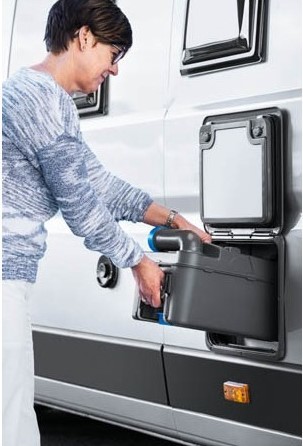 Take $30 OFF Your Order*
Enter your details below to subscribe to the My Generator newsletter and get your unique promo code.
*$300 minimum spend, single use promo code.