Looking for Honda Generators Melbourne? Here's our handy guide to choosing the right Honda powered generator for your needs and budget.
With well over four million people, Melbourne is home to thousands of generators powering up everything from food vans and festivals right through to heavy industry. Melbourne has such a diverse range of people requiring portable power for different applications (Probably something to do with being one of the most liveable cities in the world...)
Choosing a generator is always a challenge, but when you're a discerning Melbournian, the task can be overwhelming to the extreme. That's why we've come up with a guide to help you power up your life with the best Honda Generators Melbourne has ever seen.
Petrol or Diesel?
When it comes to fuel, there's really only one question you need to answer: petrol or diesel? For portable generators, diesel is the most popular fuel type for industry use with a number of advantages over petrol or gas powered generators. One of the biggest pros is that diesel engines are more fuel-efficient than petrol engines, meaning it has a longer running time when running at the same capacity. In fact, some diesel engines consume up to half as much fuel as compatible petrol engines. Unfortunately this comes at a cost; diesel engines are typically louder and more expensive than compatible petrol engines. If you're looking for Honda Generators Melbourne for trade or worksite use, then consider an 8kVA Honda Powered petrol generator:
Work or Play?
Melbournians know how to work hard and play hard. The upshot of that is you probably want a portable generator that can power you up for both. If you're your best bet is a portable generator which has the dual benefit of not only providing power to your shed, but also your campsite or outdoor event. And Melbourne loves a good outdoor event! Portable generators powered by Honda are a must-have for concerts, outdoor parties, festivals and markets, providing essential power for lights, musical systems and AV equipment.
Electricity gone out?
Melbourne might not have been hit with storms like Queensland, but an increasing number of power outages in recent years means Melbourne families are looking for Honda Generators to keep their homes and appliances powered up when the grid goes down.
Which Size?
Before you buy Honda Generators Melbourne, you need to ensure it will handle all your power requirements. If not, you risk damaging your appliances and your generator. Powerlite generator sets powered by Honda engines provide the highest regulated 240v and 415v output available in a portable compact unit with generator sizes ranging from 2kVA to 16kVA.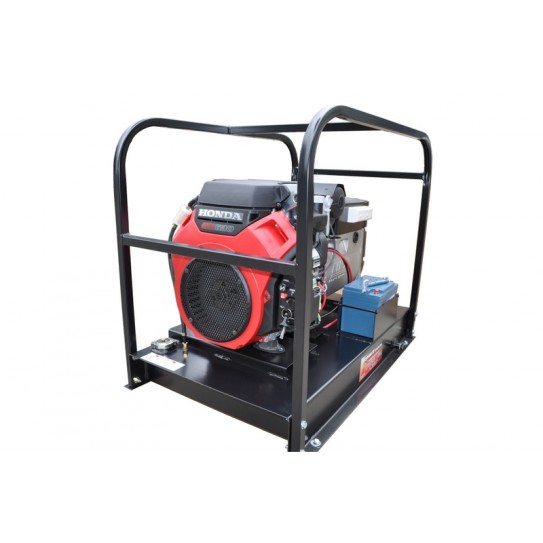 Any Guarantee?
When you're buying a generator, a major consideration is the manufacturer's warranty. Powerlite and Gentech are Australian manufacturer of generators powered by Honda, providing a two year commercial warranty. In addition, you have the peace of mind that the machines comes backed with an Australia-wide group of accredited service agents who can look after any warranty or service issues that may arise - meaning anywhere in Melbourne you can get your Honda generator serviced and inspected if required. Phew!
If you're looking for a Honda Generator Melbourne, visit MyGenerator.com.au. Our generator range can be delivered to your home or you can arrange pick up from over 105 conveniently located depots across Australia.
DISCLAIMER* Please note, this advice is general in nature and we strongly recommend consulting the product manual and where relevant, a professional installer.