Ever experienced a flood? Let us tell you, it's not something you want to deal with every day. The problem is, floods are becoming more and more destructive in Australia. In the Queensland floods of January 2013 alone, the Red Cross estimated that more than 7,500 people were affected and 3,000 homes were flooded (Red Cross).
Whether torrential rain is coming your way or the water has started receding, you need to be extra vigilant with electrical safety. No matter where you live, it's important for everyone to know the essential flood safety precautions for electricity. Because the chances are if you live in Australia - especially in Queensland or New South Wales - one day you'll find yourself in a flood-affected area and you'll need to know what to do.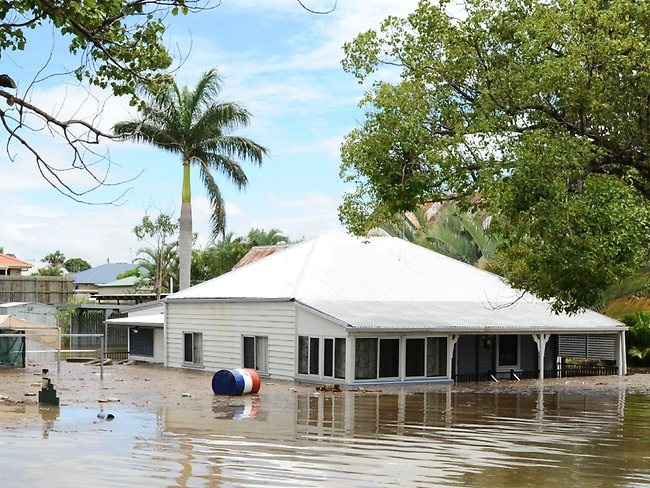 Here are five flood safety precautions for electricity everyone should know:
1. Be Extremely Cautious
The most important rule to remember is to treat every single electrical item with extreme caution during a flood. Anything electrical is a potential danger and we mean everything - appliances, powerlines, wires, plug sockets...everything.
2. Call your electricity supplier
Sometimes you'll have enough warning before flood waters hit to disconnect your electricity supply. If this is the case, contact your electricity supplier as soon as you can. Once the flood waters have receded, have the electrical installation inspected by a qualified electrician and any repairs carried out before contacting your supplier to have power restored.
3. If in doubt - turn it off.
If your supply hasn't been disconnected or you're unsure, turn off all switches and main switches before the flood. Don't use any part of your body to hold the meter box lid open - use the prop or something that is non-conductive such as wood. The last thing you need is an electric shock!
4. Raise electrical appliances
Where possible raise all electrical appliances before the flood. This will keep them away from water for as long as possible. If this isn't possible - maybe the items are simply to big to move - be sure to turn off and unplug the electrical appliances.
5. Don't use wet appliances
Yes, we know we're stating the obvious here. But you'll be surprised how many people still use electrical appliances even when they've been water damaged. Our advice? Don't. Even if you're unsure - don't risk it. The best thing to do is have your appliances checked by a qualified electrician before you plug them in and switch them on.
6. Be Generator safe
Many people use a Power Generator during a storm for back-up electricity. They are especially worthwhile to power items that will help keep you safe and comfortable, such as powering small refrigerators or charging mobile phones and laptops. Our advice is to always refer to the manufacturer's instructions for the generator and remember the essential generator safety rules, such as being careful not to overload the generator, turning off the generator when re-fuelling, and operating the generator outdoors. For more information on Generator Safety visit: Top Tips For Generator Safety. This video will also help:
7. Stay away
If you left your home or business during the flood, don't re-enter the property without first ensuring the energised electrical wiring has been shut off or disconnected. It's that simple.
Follow these essential flood safety precautions and you can be sure that a deadly electric shock is one thing you don't need to worry about during a flood.
For more information visit www.mygenerator.com.au
DISCLAIMER* Please note, this advice is general in nature and we strongly recommend consulting the product manual and where relevant, a professional installer.