You've got your caravan or maybe a sparkling new Motorhome/RV, kitted it out with all the modcons...now you just need some power...especially if you want to enjoy the freedom of remote camping! The good news is we have the word on the top motorhome/caravan generators on the market.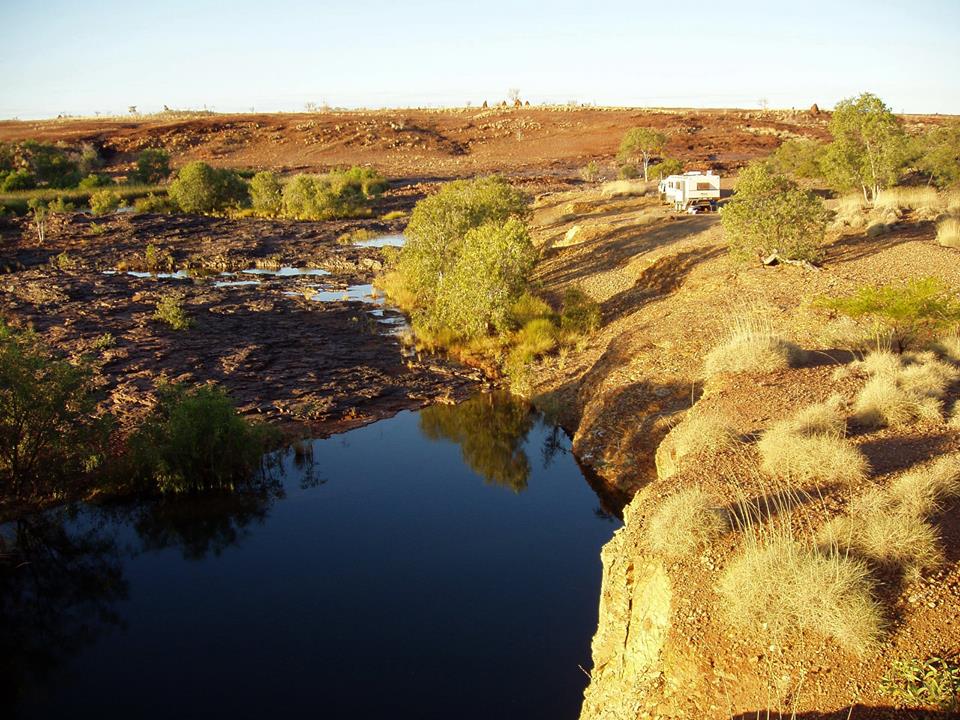 When it comes to motorhome and caravan generators, there are a few things you need to look out for. You want to ensure it has a low noise output so you don't disturb the peaceful surrounds you've escaped to. And it must be portable so it doesn't take up too much space when you're back on the road. Not to mention fuel efficient, produces pure sine wave output to power sensitive electronics, and includes all the necessary safety features.
In terms of power output, that depends on what you're going to be using it for. You may only require a very small generator to provide backup to your battery packs. Then there are some caravan generators that have enough rated output to power larger appliances, including air conditioners, microwaves, washing machines, hair dryers, kettles etc. But it pays to do the homework on the appliances you intend to use to make sure you get the right sized generator unit for your needs... if you need help assessing your power requirements, you can check out our easy step by step guide here. Make sure you get a large enough generator to run your intended appliances.
With your list of "must-haves" sorted, here are two caravan generators you can't go past (one budget option, one premium option):
Value for Money (budget) Caravan Generator
Our favourite budget caravan generator is from Cromtech. A growing name in the Australian generator market, Cromtech is fast becoming known for its value for money generator sets that are a good option particularly if you only intend to use it infrequently - they are built for recreational or backup use and are an appealing proposition.
The Cromtech Outback 2400W model is the most popular budget option for caravan and motorhome portable power. The best part about this unit is that it won't break the bank (it comes in at under $1,000). Essentially, it packs in everything you'd expect in a caravan generator, such as great fuel economy, 15amp outlets, USB charging outlet, overload and low oil protection. Again, a popular option for the occasional need for a generator on your caravan trip - just remember with a brand like Cromtech, you don't get a long warranty like you do with the premium brands. But because it's brought to your by the Australian manufacturer, Crommelins, you do get the backing of a nationwide service network. You can read the Cromtech warranty details here. This is very compelling for a budget brand. Most Chinese-made budget generators do not come with national service support. But with Cromtech, you get this peace of mind and at an affordable price.
5 reasons we love these Cromtech generators:
They are around a half to a third of the price of premium brand generators

Six hours continuous running time

Digital safety features including overload protection, low-oil, and tip over

Quiet operation at 52DbA@7m

Backing of Crommelins' award-winning national service network - better than other Chinese manufactured generators on the market.
Premium Caravan Generator
The Yamaha EF2400iS is the Holy Grail of caravan generators. In fact, it recently came out on top in the Caravan & Motorhome Magazine's Mega Portable Generator Comparison 2014. Boasting 2000W continuous output and 2400W peak output, this inverter generator will suit most caravanning (including running air con units) and even DIY tasks and home appliance backup. It features a continuous ECO mode, parallel running (TwinTech) and dual 15A AC outlets.
5 reasons we love this generator:
Topped the list of Caravan Generators recently in Caravan & Motorhome Magazine's Mega Portable Generator test!

Exceptional running time of 6.8 hours on one tank of fuel

Super quiet 54 dBA @ 7 metres - which is less than conversation level at a distance of one metre

Yamaha's impressive 48-month warranty and national service network (over 200 accredited service agents around the country)

Yamaha Twin Tech technology, allowing you to connect two EF2400iS models to almost double the output!
We also note that it's little brothers, the Yamaha 1000 watt model (EF1000iS) and the Yamaha 2000 watt model (EF2000iS) are also very popular generator for caravans, motorhomes and camping (especially for charging batteries)... if you don't need as much power as the EF2400iS then these are even lighter and less expensive options. What's more, the Yamaha EF2000iS is lighter, quieter and more fuel efficient than its counterpart, the Honda EU20i - you can see the two models compared here. Just to be sure to first check the starting and running wattage requirements of your caravan appliances (such as the Air Con unit) before you buy your generator. Get the right wattage information from your appliances, and you'll get the right sized generator.
So which one do I choose - budget or premium brand?
Our recommendation is that if you intend to use the generator relatively frequently, or are planning to go on regular long trips in in your Caravan/Motorhome then it's probably best to go for a premium brand like Yamaha... Yamahas are built to handle more frequent operation and they offer a 4 year warranty on all their models. Not to mention having a service network of hundreds of accredited agents around the country - meaning if you ever need any servicing, maintenance or spare parts, you won't be far from help. This is why Yamaha is also the most popular choice for those needing portable power for their small business, DIY trade applications and backup around the home when there is a blackout. You can justify the higher price with the higher use!
Alternatively, if you're after a generator primarily as a backup/reserve power to use occasionally on your Caravan trip, then a budget brand such as Cromtech is a very good value for money option. Cromtech comes with a shorter warranty of 1 year, but you still get the national service support from Crommelins Australia - again, this is a compelling feature for a budget brand generator.
Whether you intend to be a regular user or just resort to the generator from time to time, either of these units will be a great addition to your next caravan adventure.
Explore the full range of caravan generators at My Generator
-
DISCLAIMER* Please note, this advice is general in nature and we strongly recommend consulting the product manual and where relevant, a professional installer.