Lights go out. Computer screens turn blank. Machinery grinds to a halt. Refrigerators stop whirring. The unthinkable has happened: the power has gone out.
What now? If you don't have a Standby Generator supporting your business - you should read on:
Businesses today rely on power - reliable, constant power. So much so, in fact, that if (or when) the power goes out, every part of the business grinds to a terrifying halt. Not only do you lose valuable production time, you immediately start losing money. Even a short power outage can cause major problems.
Want to protect your business from the unthinkable? The answer is closer than you think.
A standby generator is a back-up electrical system that is permanently installed into your business or home to automatically deliver power during a mains outage. Installed outside, most standby generators use either diesel, natural gas or liquid propane gas (LPG).
-
-
Get insurance for your business operations
Running a business without backup power is a huge risk - one that no Australian business can afford to take. You will no doubt have emergency management plans in place in case of a fire, flood or other emergency, and a standby generator is no different.
With a standby generator, you get the peace of mind knowing that your business will keep running smoothly in the event of an outage. Just like insurance, you hope you'll never use it - but it's a relief to know it's there... just in case.
The really important part is the automatic transfer switch or automatic mains failure panel. When this senses the power loss from the mains, it switches the building's power supply to the generator. Then it switches back again when mains power returns and signals the standby generator to turn off. The generator then goes into standby mode until the next outage. And because all this happens within seconds, there is no interruption to your business.
Standby generators save money
You only need to do a few sums to realise the value of a standby generator for your business. Add up the amount of money your business generates that is dependent on power supply - think machinery, computers, phones, perishable goods, and so on. Then think about how much it will cost if your business grinds to a halt, and how much it will cost to get it running again. Add it all up and multiply it by the number of power outages in a year. This is the amount you lose because of power disruptions. Scary, right?
When you consider the upfront cost of the standby generator and weigh this against the number you've just calculated, it's clear it won't take long to recoup your investment. Factor in the stress, hassle and sleepless nights you'll save and it really becomes a no-brainer.
Standby generators are flexible
The great thing about standby generators is that they can back up one part of your business or the whole business, depending on what you need. Your business can also use a generator as a prime or continuous power supply. If you are in a remote location without access to mains power, or if power supply is very expensive, it can be worth investing in a heavy-duty continuous generator.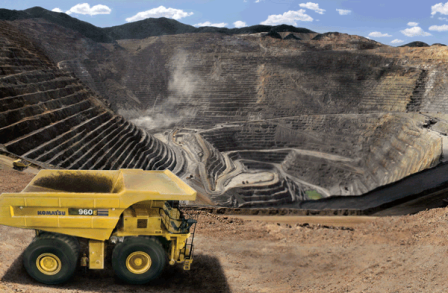 Speak to the experts at mygenerator.com.au for advice on which generator type, size and fuel type is right for your business. With our help, getting the standby generator you need is easier than you might think.
Can your business afford to run without power for a couple of hours or even days? This is a reality you shouldn't have to face. Invest in a standby generator today and give your business the backing it deserves.
Check out our full range of Standby Generator Models for more information, or give us a call on 1300 400 122 to discuss your needs with an expert.
-
DISCLAIMER* Please note, this advice is general in nature and we strongly recommend consulting the product manual and where relevant, a professional installer.