Three phase generators are an excellent choice if you want higher horse power without an expensive fuel guzzling engine. But not all three-phase generators are the same - like all generators, you can choose from a whole range of features, sizes and power outputs. Here, we provide an introduction to the types of three-phase generators out there. First, why should you choose a three-phase generator? The main reason is that it allows for greater electrical loads than a single-phase generator. This is because it distributes the total load in a way that ensures that the current in each phase is lower. This is particularly important if you're looking to power large industrial machines or perhaps require back up for office buildings or larger events. Many pieces of equipment and sites now require three phase power due to the greater electrical load requirements.
To get you started, here are the main types of three phase generators you should know:
1. Portable Petrol 3 Phase Generators Petrol three phase generators provide a portable power source for your 3 phase requirements, and are powered by - you've guessed it - petrol. These generators range from a very satisfying 7 kVA up to a whopping 13.5 kVA and beyond, and typically feature robust qualities that make them perfect for the construction, mining and hire industries, such as weather proof componentry, earth leakage protection and long range fuel tanks. When it comes to choosing your petrol three-phase generator, the best in the business are Powerlite, Gentech and Dunlite with their Honda engines, and Crommelins which are powered by the world-class Subaru engines. All of these brands assemble their units in Australia, use the best quality engines, alternators and components - they also have national service networks for any warranty or service requirements.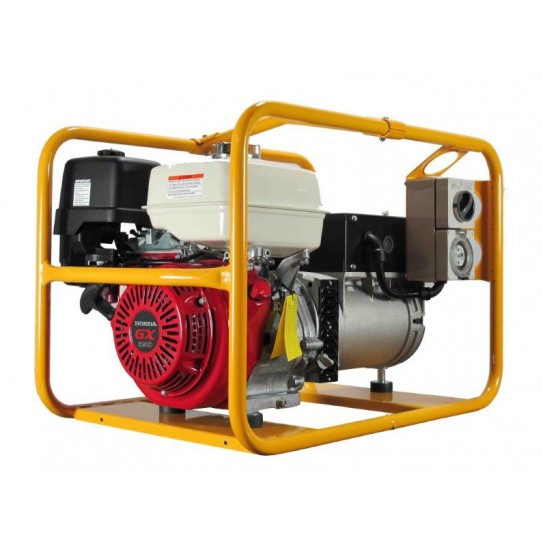 Powerlite 8kVA Three Phase Generator: Powered by Honda, one of the best selling 3 Phase portable units
2. Portable Diesel 3 Phase Generators These generators take everything that is great about diesel fuel and three phase power to create a unit that is suited to all industries. Diesel generators are superior in terms of fuel economy as well as being extremely durable. One of the first things to consider when choosing your diesel three phase generators is the engine. The better the engine class, the better the generator. Look for generators powered by top engine manufacturers, such as Hatz or Yanmar, for reliability, power and fuel economy you can count on. As with the petrol units, the best portable 3 phase diesel options are the Australian brands; Powerlite, Gentech and Dunlite; built to last and handle heavy demands under Australian conditions.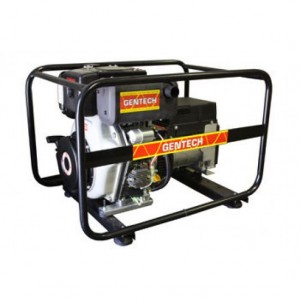 Gentech Diesel 3 Phase Generator, powered by Yanmar
3. Industrial/Standby Three Phase Generators Looking for portable power for larger industrial applications? e.g. Mining, Construction, Healthcare/Hospitals Telecom, Agriculture, Oil & Gas, Manufacturing, Commercial Offices... Then you need an industrial/standby three phase generators; large, water cooled, enclosed diesel powered sets designed to deliver large amounts of power output for long periods. The world's fourth largest manufacturer of generator sets and power equipment, Himoinsa provides a range of generators covering 8KW to 60KW output depending on your requirements. These generators are powered by a Yanmar diesel engine and a Stamford alternator to provide reliable, smooth uninterrupted power for long periods of time. Furthermore, Pramac Generators, powered by Yanmar and Perkins engines offer 3-phase units in the 14 to 500kVA range - these three phase generators, along with the Himoinsa range are ready to meet the demands of all industries, from the harsh mining conditions to remote farm applications, construction sites and standby power for your business or event. Looking for other large 3 phase diesel generator options?; check out market leading models from FG Wilson and Powerlink for 10kVA to 2500kVA sets for all commercial power requirements - these guys use the world's best diesel engines from Perkins, Cummins and Volvo.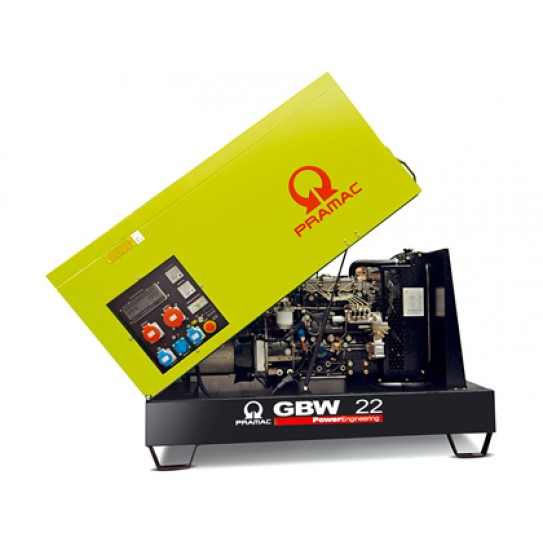 The Pramac GBW22 Three Phase Diesel genset is popular for small business backup or continuous power supply in construction applications.
How to choose between 3 phase generators Remember, the great thing about three phase generators is that, most portable sets can run both 240V and 415V equipment, making them extremely versatile and can be used in almost any application. Many generators can have their outlets configured as you like, e.g. 2 x 32amp 415v outlets and 1 x 15amp 240v outlet...So as with all generators, the first thing to consider is what size three-phase generator you need for your situation - whether home, construction, industry, events or something else. Because size refers to output, you should look for measurements in kW (kilowatts) or kVA (kilovolt-amps). The higher the output, the more appliances it can power at any given time. Be sure to carefully check the specs of each unit or talk to an expert at My Generator! Check out the full range of three-phase generators at the My Generator online store.
DISCLAIMER* Please note, this advice is general in nature and we strongly recommend consulting the product manual and where relevant, a professional installer.