You don't need to carry around fuel to power your favourite appliances anymore! While a generator still can be an efficient way to travel off-grid (especially for high power drawing appliances), portable battery packs are becoming increasingly popular.
These fuel generator alternatives allow for portable power without the noise, fumes or maintenance of a traditional generator. The best thing about camping battery packs are that they're portable so they don't need to be hard wired into your vehicle.
The current range on the market varies in size, capacity and battery type depending on your application and needs. You will need to consider what you want to power when choosing between the various batteries on the market.
What Will My Camping Battery Run?
There are a few basic principles behind working out your run time and power requirements of your off-grid camping set up. You'll need to answer the following questions:
If this all seems overwhelming, don't worry; we are here to help! Firstly, you will need to understand how many amps per hour your fridge draws. Let's look at a typical example of a 46L portable fridge that draws an average of 1 Amp per hour, over 24 hours. Which means that in one day the fridge draws 24Amp hours. We have now calculated our load, which is 24 Amp Hours.
Now, let's say that our camping battery is a 50Ah lithium battery. An lithium battery has a 80% Depth of Discharge which means there are 40 usable Amp Hours (50*0.8 = 40). So if our 46L fridge is pulling out 24 Amps per day, my battery will run it for over a day and a half without any solar input!
Now this brings us to our Solar input. You could use either a Solar Panel or Solar Blanket to help run your camping fridge. A typical 160W portable Solar Panel that is in direct sunlight will provide an input charge current of nearly 9 Amps per hour. If the solar panel works off 4.5 hours of available sunlight, we have a total input of 40.5 Amps per day.
We now have 24 amps coming out, and 40.5 amps going in. This means that if the sun is available, our camping battery is going to stay charged up and we are given power indefinitely. This is how we are able to stay off-grid while camping!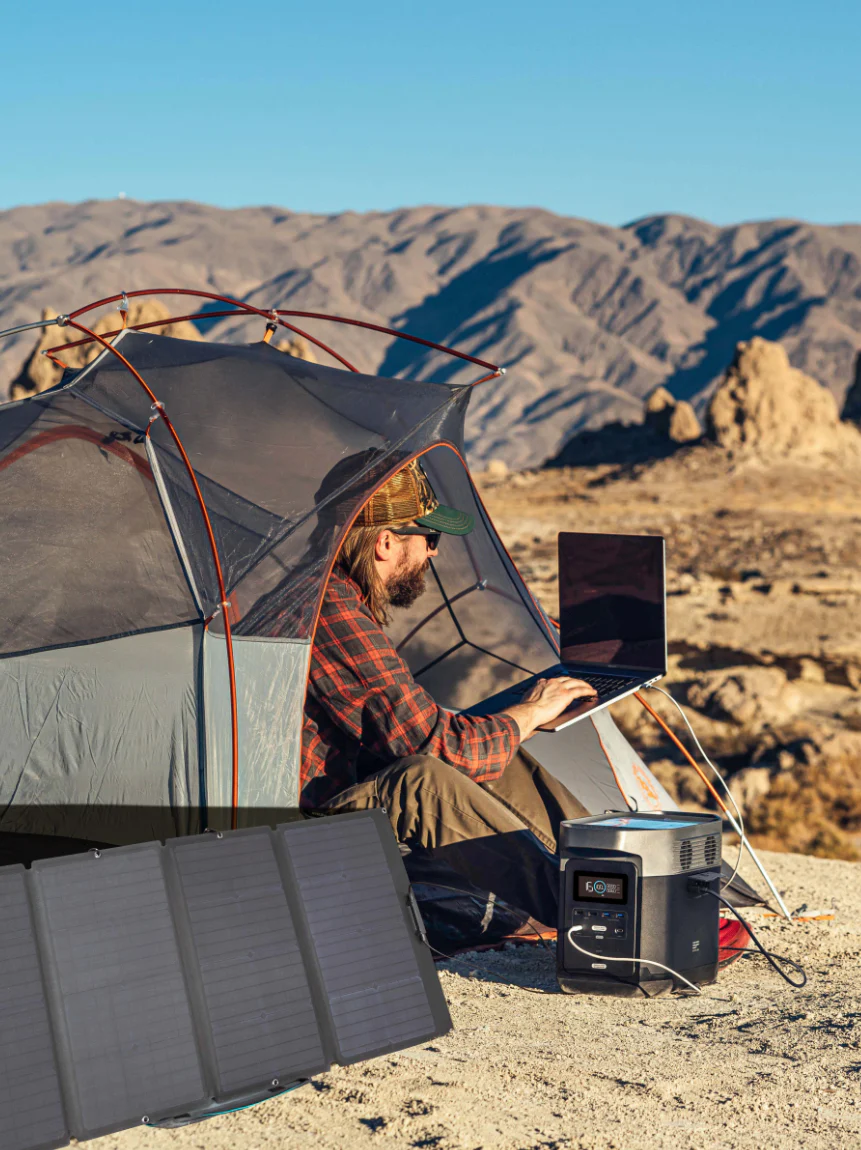 With these products, we have more than enough power left over to charge mobile phones, laptops, led lights and 240V inverters. However, if the weather does decide to close in, and we lose sun all together, we will still get nearly three days of running our fridge.
Let's Run Through a Few of Our Favourite Camping Battery Pack Models and Brands:
Bluetti portable power stations are a popular choice for those who need a reliable and versatile source of power. They are available in a variety of sizes and capacities, so you can find one that meets your specific needs. Bluetti power stations are also very portable, so you can take them with you wherever you go.
Bluetti power stations are easy to use, even for those who are not familiar with them. They have simple controls and a clear display, so you can easily operate them.
If you are looking for a reliable and versatile source of power, then a Bluetti portable power station is a great option. They are perfect for camping, emergencies, or even just everyday use.
Here are some of the most popular Bluetti portable power stations:
Bluetti AC200MAX: This is a high-capacity power station that is perfect for powering your devices for hours on end. It has a 2048Wh battery and a 2200W inverter, so you can power even the most demanding devices.

Bluetti EB70: This is a more portable power station that is perfect for camping or emergencies. It has a 716Wh battery and a 1000W inverter, so you can power your essential devices.

Bluietti EB3A: This is very compact and a perfect companion for the campsite. Whether it's back up for a small fridge or charging electronic devices, the EB3A is a popular choice for tent campers. EB3A has an inbuilt 600W AC Pure Sine Wave Inverter (1200W surge) and an impressive 268Wh capacity.
No matter what your needs are, there is a Bluetti portable power station that is perfect for you.
EcoFlow are a leader in the power station market due to their advanced technology. Their patented X-Stream technology allows recharging of their units at a 10x faster rate then their competitiors. Each power station features a built-in inverter, mutliple charging points and some models offer X-Boost output. This unique feature allows you to draw more power from the inverter to power larger appliances at home or on the road. Whilst EcoFlow are leaders in technology their power stations do not attact an extreme price point. The range is more affordable than its Goal Zero counterparts.
EcoFlow offer a number of power stations with the option to add extra batteries to select models:
You can also purchase EcoFlow power station and folding solar panel bundles so you have everything you need to head off-grid for longer.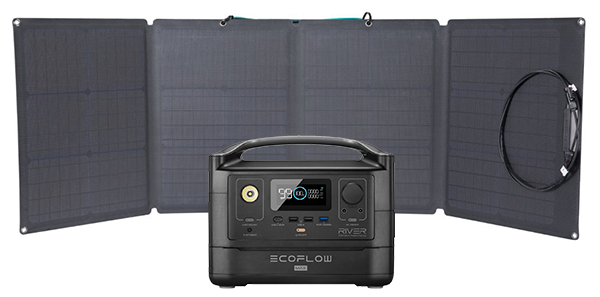 Goal Zero's Yeti Lithium Power Stations are some of the most versatile and innovative power stations on the market! They feature built-in surge allowances and multi-stage protection, meaning greater compatibility with more devices. These Lithium models have become increasingly popular due to being lightweight and very efficient, but they do cost more than AGM packs.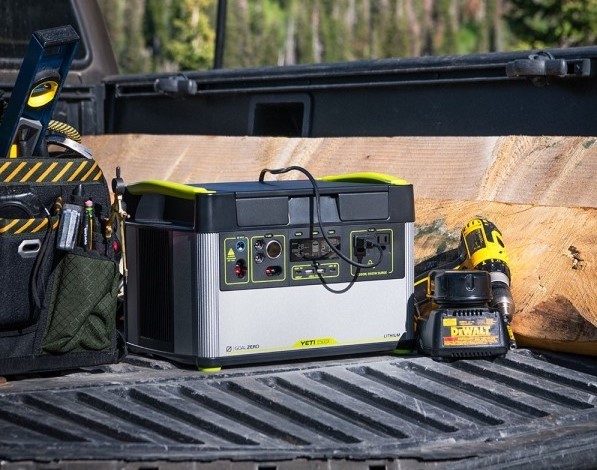 The lithium range is offered in these capacities:
The two larger lithium battery packs are also designed to run lights and appliances during an emergency home power outage.
The best thing about the Goal Zero Power Stations is that you can use them in conjunction with a solar panel to travel off-grid indefinitely! The brand offer a range of packs that include a power pack and a solar panel for your convenience. Many of their solar panels can also be chained to others if you're chasing extra solar power.
For further product specifications and performance, check out our full range of Portable Power Packs!
Looking for a dual battery system that is permanently installed in your vehicle? Click here!