Running into problems with your 3-way caravan fridge? Don't panic! Our experts are on hand with their top troubleshooting tips.
It might not quite be the end of the world, but problems with your 3-way fridge can be incredibly frustrating on a road-trip. Especially if you're in the middle of the bush.
Rather than watch in misery as your food goes bad, check our quick troubleshooting tips. We can't promise we have all the answers, but at least you'll be able to narrow down the problem and find a solution faster.
-
Temperature troubleshooting problems with your 3-way caravan fridge:
Struggling with a temperature problem in your 3-way fridge? Let's say it's getting cold in the freezer and not in the fridge. This is because not enough liquid ammonia is being produced for the refrigeration effect. The freezer gets the refrigerant first, and what's left over goes to the fridge.
There are a few things that could be causing this. Start by checking that the fridge is level (use a spirit level). Next, check to see if there's sufficient ventilation. If neither of these solve the problem, you could have an issue with a failing cooling unit.
For temperature problems, the first thing you should always check is the positioning of your caravan. Even if the vehicle is at a slight angle, that could be the problem with the cooling unit.
-
Gas troubleshooting problems with your 3-way caravan fridge:
Camper fridges are not like your fridge back home. Your 3-way caravan fridge is running on propane gas or electricity, which means it has a pilot light to trigger the fridge burners. So, what happens if the pilot light goes out?
There are a few reasons behind this. First, it could be down to the thermocouple, which regulates how much gas is in the fridge's burner at any time. If this component fails, it's time to replace it.
If replacing the thermocouple doesn't fix the issue, perhaps your pilot light's gas line has too much air in it. This will prevent the pilot light from turning on and staying on. Fixing this means getting into the fridge's gas valves and resetting them. The good news is, if you have a newer 3-way caravan fridge, you can do this all by pushing the power button. If it's an older model, reset the fridge manually.
-
Power troubleshooting problems with your 3-way caravan fridge:
Are you struggling to get sufficient fridge power? Do these quick checks:
Is the door sealed properly?

Is the fridge positioned too close to heat sources?

Is the fridge well ventilated?

Is there too much food/drink in the unit?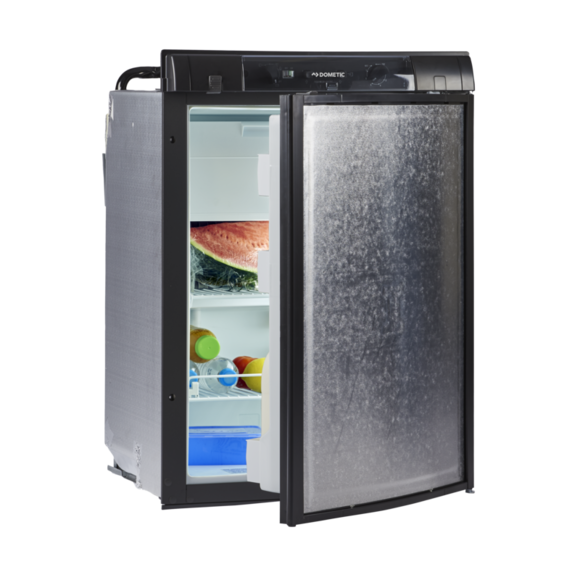 -
Noise troubleshooting problems with your 3-way caravan fridge:
Struggling with excessive noise coming from your caravan fridge? This can be an annoying problem when you're living in a small caravan space! Check that the fridge is positioned on a flat surface. Then, look to see that it's not touching any other objects that might cause vibrations and knocking. Finally, check the circuit tubes at the back of the unit - are they touching or vibrating against the appliance?
-
General troubleshooting problems with your 3-way caravan fridge:
Is your cooling unit leaking? There are two ways to check. First, you might notice a heavy smell of ammonia. Second, when you access the cooling unit in your fridge, you may notice that it's coated in yellow residue. This is because the steel tubing has deteriorated due to prolonged exposure to the cooling solution. So, what can you do about an unwanted leak? Call the professionals.
To prevent further troubleshooting problems with your caravan fridge click here!
-
Service Agent Support:
Both Dometic and Thetford have national service agent support locations around Australia. To find your closest service department, call:
Dometic: 1800 21 21 21
Thetford: +61 3 9358 0700
-
-
-
Thinking of upgrading your 3 way Caravan Fridge to a 12V Compressor Caravan Fridge?
The current trend for many Caravan owners is removing their old 3 Way Absorption Fridge and upgrading it with a new 12v Compressor driven '2 Way fridge'. You can read more about that in our article HERE comparing 2 Way or 3 Way Fridge for Caravans and you can watch the video below:
-
-
Shop Best Selling 3 Way Absorption Caravan Fridges HERE
Shop Best Selling 2 Way Compressor Caravan Fridges HERE
-
DISCLAIMER* Please note, this advice is general in nature and we strongly recommend consulting the product manual and where relevant, a professional installer.