Want to get the best out of your commercial generator? Start by getting to grips with the generator control panel.
Imagine you've investing in the best coffee machine on the market. Before you even consider making a flat white, you read the instructions and get to grips with the controls. From the temperature gauge to the grind controls and steamer - you need to know how to get everything perfectly in tune. Only then can you expect to sip the best coffee of your life. The same applies to a generator. The trick to getting the best out of your generator is first getting your head around how the generator control panel works.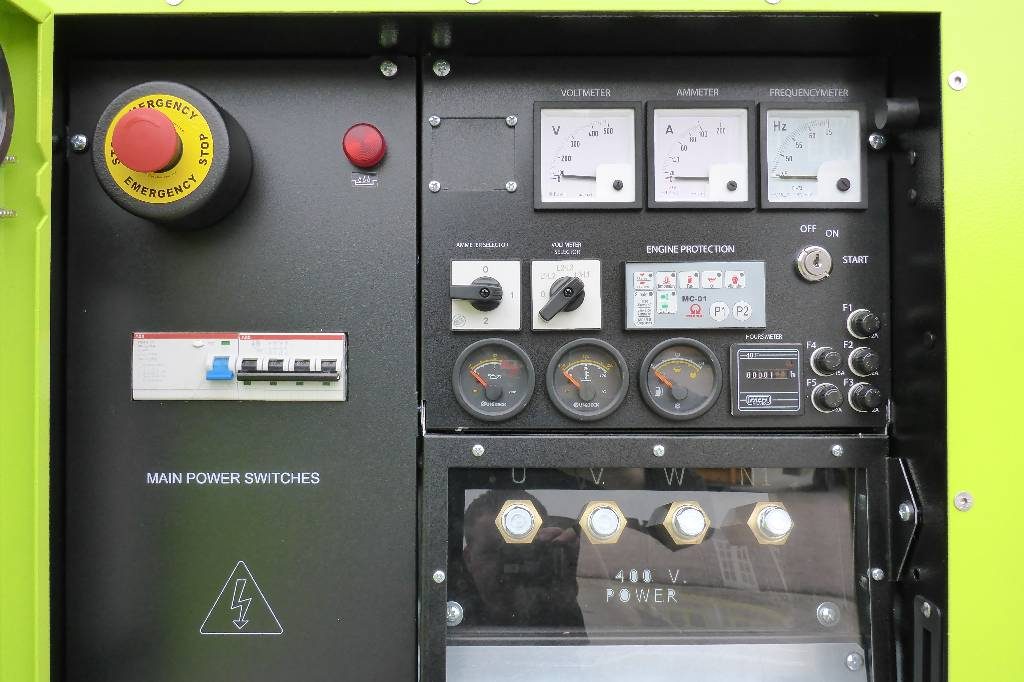 The control panel is essentially the user interface - the part of the machine that lets you monitor how it's working and change things if needed. After all, even the most advanced generator can stop performing at its best in challenging conditions. If you know how to monitor the performance, you can ensure it's always operating at its optimum.
Today's advanced generators incorporate internal sensors to detect changes in operation, such as heat and speed, and generate signals to tell you, the operator, when everything is running hunky-dory or if something's up.
Getting to grips with the basics
The control panel looks pretty much as you'd expect - lots of dials, numbers, and buttons on an analog display or large character LCD screen. It typically measures voltage, current, and frequency as standard. Other common things today's control panels show are running time, oil pressure and water temperature sensors, remote and local start/stop capabilities, set points and custom message options, and shut-down.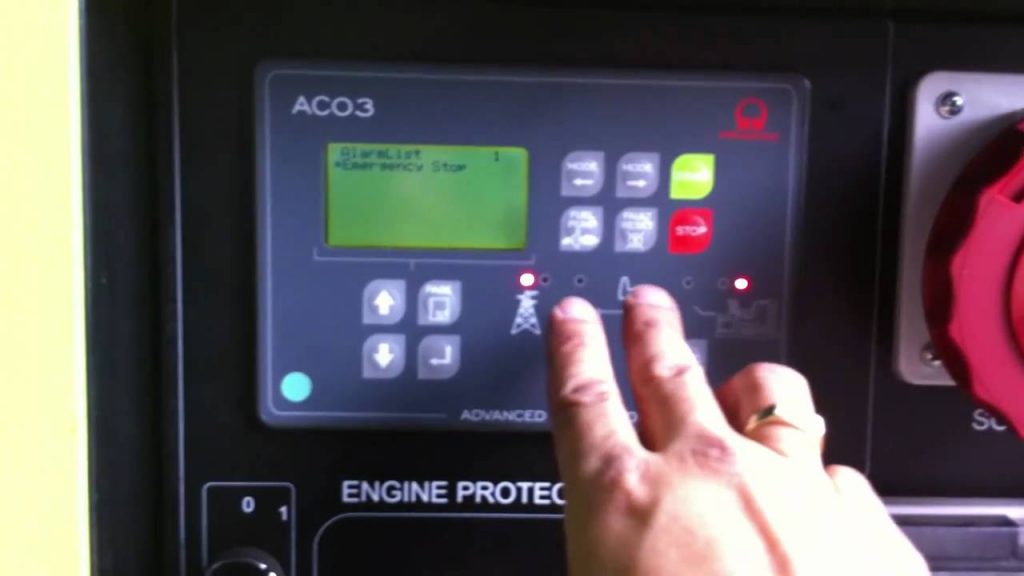 Ideally, your generator control panel will be housed in a weather-proof design. On smaller generators, it might be mounted on the generator, and if so it will include vibration-proof pads, so it isn't affected by shocks. Alternatively, the control panel could be separate from the generator unit, on a nearby shelf or wall.
User-friendly design
Control panels include basic buttons or switches to make it easy to operate the generator, including a switch-off button or turn-on key. Generally, the switches and gauges are grouped according to functionality, so it makes sense to look at. The benefit of this is that there's less chance you'll accidentally hit the wrong control in a hurry.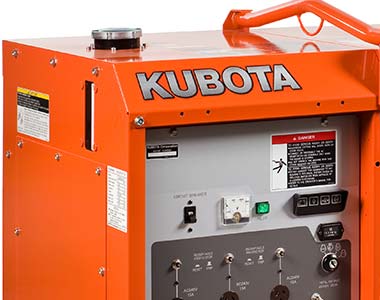 The technical stuff
It should come as no surprise that generator control panel types are getting more and more complex. Today, it tends to include a microprocessor uses input from the generator's internal sensors to provide feedback to the machine to monitor and manage itself. For example, the temperature measurements can be used to automatically stop the machine from overheating. In commercial settings, this level of control is absolutely critical.
Control panels can also be combined with an Automatic Transfer Switch (ATS) to maintain continuous electrical power in the event of a mains outage. Because it's connected to the local grid, the ATS can detect an outage and signal the control panel to start the generator - all in a matter of milliseconds, without any human intervention.
Control, the way you need it
Most generators have integrated control panels designed by the manufacturer and embedded within the unit. However, some manufacturers also offer custom control panels depending on your requirements. You might need very specific parameters to be monitored, or perhaps you have a preference for LCD indicators over analog meters. While this will inevitably cost more if they are not provided on the unit as standard, it can be worthwhile for larger commercial applications.
-
Got a question about using generator control panel or other commercial generator features? Get in touch!
-
DISCLAIMER* Please note, this advice is general in nature and we strongly recommend consulting the product manual and where relevant, a professional installer.