Is your standby generator ready to provide power when you need it most? To answer this question, you need to understand Generator Load Bank Testing.
In the business world, preventative maintenance is essential to any equipment, helping you identify any issues that may occur before a critical failure occurs. A standby generator is no exception. After all, as 18th century scientist Benjamin Franklin famously said, "An ounce of prevention is worth a pound of cure."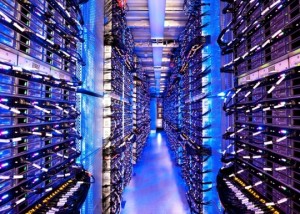 Don't put your business at risk - test your generator regularly, and correctly!
When you invest in any piece of machinery - whether at home or in business world - you should be thinking about how to keep it running at its best. You wouldn't let you car sit idle for a year without servicing, so why should your standby generator be any different? Especially when you consider that your standby generator is the one piece of equipment you need to be able to rely on to keep your business running when the power goes out.
That's where generator load bank testing comes in.
-
What is Generator Load Bank Testing?
Generator load bank testing is where you examine and assess your standby generator. It helps to ensure that your generator can be depended on to not only start and operate when needed but is also capable of the highest possible load it may be required to handle.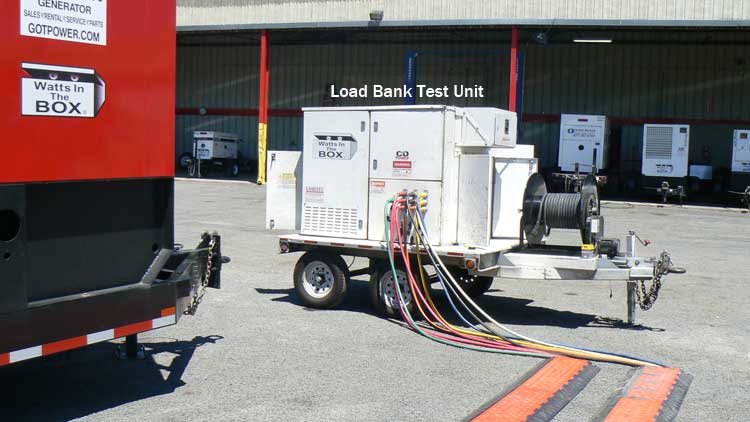 -
What is a load bank?
A load bank is a device that tests whether the generator is functioning properly and that it can handle the required power loads. It incorporates kW rated sizes and battery-like cables. During a generator load bank test, this device verifies that all primary components of your commercial standby generator are in proper working condition, and it's ready to operate as required.
The only way to determine whether the generator will cope under a full load is to test your generator at its full kilowatt (kW) output rating. To do this, the load bank produces artificial loads on the generator. According to set time intervals, the device gradually increases the kW load in increments. With every increase in kW load, the critical engine parameters are monitored and recorded to find out how the generator handles the boost.
Ultimately, the standby generator needs to be able to produce the highest possible horsepower required, while also maintaining an appropriate operating temperature and pressure level so that it can run for an undetermined period.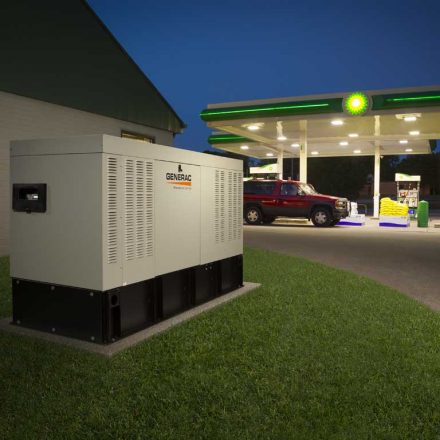 Conducting generator load bank tests will ensure your business is covered when a mains blackout occurs.
How often should you test your generator?
Generator Load Bank Testing is a process you should conduct at least once a year. This is essential for standby generators that aren't exposed to carrying heavy loads on a regular basis and are only called on very occasionally. So if your generator is not exposed to more than 30% of its rated kW load on a regular basis, you need to run a load test.
Contact us find out how you can test your generator! Get advice on choosing a standby generator for your business.
-
DISCLAIMER* Please note, this advice is general in nature and we strongly recommend consulting the product manual and where relevant, a professional installer.