From outback farms to city offices and mines in the furthest corner of Australia, there's one thing they all have in common: the need for power. That's why Australian businesses of all shapes and sizes look to commercial generators to keep their equipment and machinery running.
And we're not talking about small portable generators for tools on the worksite; we mean large stationary generators that are providing standby, continuous and prime power to many different business industries.
So should your business benefit from large stationary commercial generators? Below is just a handful of examples of how different Australian businesses are using generators to stay operational.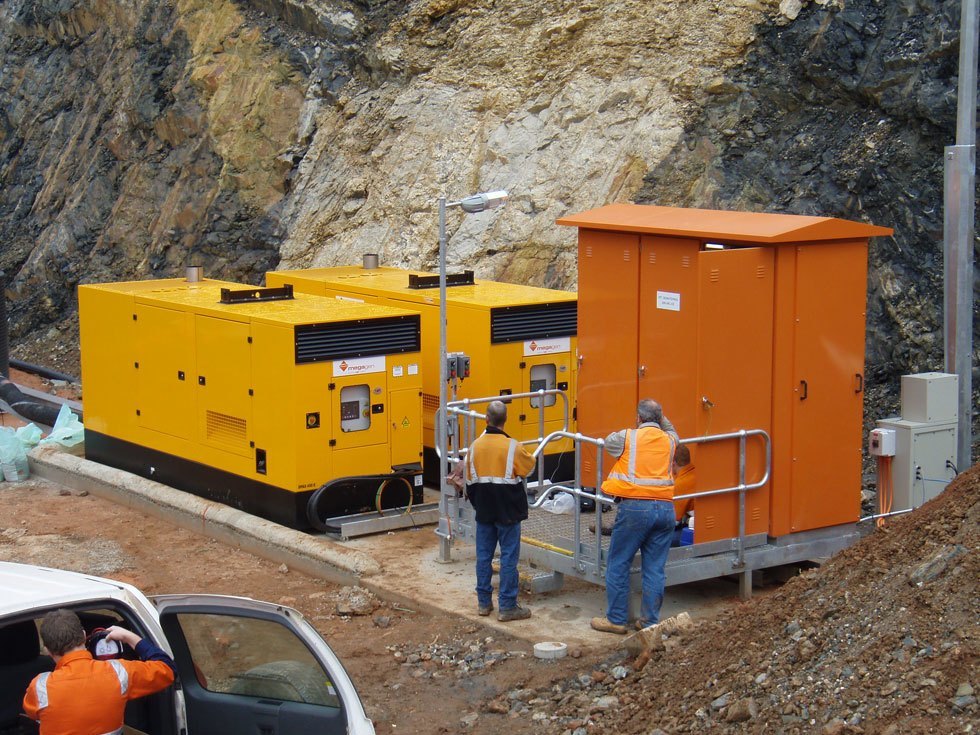 Continuous And Prime Power Supply
It doesn't have to be an emergency for businesses to reap the advantages from large stationary commercial generators. Many industries also use generators on a day-to-day basis for their continuous or prime power supply. This is particularly the case in remote areas, where access to mains power is expensive, unreliable or simply impossible. The obvious examples are oil and gas companies, construction, mining, and telecommunications, though manufacturing and events industries will also benefit from stationary generators.
An extreme example is Tasmania's Tamar Valley, where the gas turbines have been shut down since mid-2014 after the soaring price of gas made them nonviable. Businesses now need to rely on generators for their power needs. In fact, the state has brought in more than 20 portable diesel generators as a stopgap.
Our recommended generator brand for continuous or prime power supply is Pramac: made in Europe, these gensets are built to the highest of standards and are leaders in control panel and remote monitoring technology
Standby Backup Power Supply
When communities have to deal with the devastating impact of hurricanes, cyclones and floods, large stationary commercial generators are working to provide standby power to hospitals, emergency response centres, healthcare facilities and other critical services.
But it doesn't have to be an emergency for standby backup generators to prove their worth; data centres, which rely on power to stay running, use large stationary generators to ensure none of the valuable data is lost during a power outage.
Manufacturing plants, farms, retailers, offices and mines also use stationary backup generators to ensure they aren't without power when it counts. It's these larger industries that provide our essentials like energy, transportation, food and communication. In the business world, power outages can be very expensive - in some cases, they can even put lives at risk. Large businesses need reliable backup power to ensure the heavy machinery keeps running in a crisis, and that workers have everything they need to continue doing their jobs.

The fact is no other energy source provides full-strength reliable backup power within seconds of a failure by the mains electricity grid. In the case of big businesses, only large industrial generators will do. The use of large commercial generators for backup power provides a kind of insurance for the business and can save hundreds of thousands in lost revenue. In manufacturing plants, every second of lost working time is lost revenue. Deadlines are missed, quotas aren't met, and products aren't delivered on time. So when you look at the upfront cost of a stationary industrial generator, it's just a drop in the bucket.
Hospitality is another type of business that requires standby power. Hotels, resorts, bars, restaurants and cafes need power for the very basic service they provide. Large standby commercial generators are an excellent option to provide backup power, so the impact of a power outage on customers and guests is minimal, and your brand is protected.
Whether you're running a construction site, car dealership, manufacturing plant, hotel or hospital, commercial generators have the power to keep your business running when it counts. Ask yourself one simple question: can you afford not to have one?
-
Check out our huge range of stationary industrial generators.
-
DISCLAIMER* Please note, this advice is general in nature and we strongly recommend consulting the product manual and where relevant, a professional installer.