The humble ice box has come a long way since its invention in 1840. With so many models on offer, how do you choose the right ice box and make sure you're getting the best bang for your buck?
Get started with our quick guide:
Types of Ice box
There are two main types of ice boxes, with the main difference being the material from which they are made: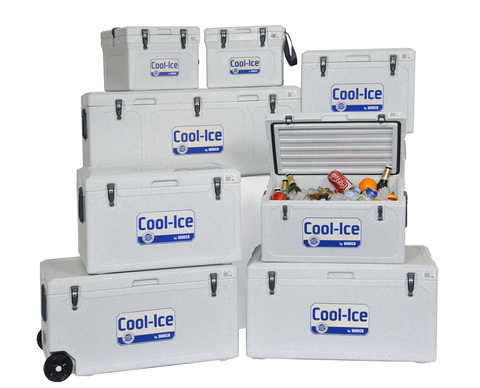 Polyethylene ice boxes
Constructed from polyethylene plastic, these ice box coolers also contain a layer of insulation between the outer coatings. They are typically made using Roto-moulded methods, which means the bigger parts of the icebox are formed from one large piece of polyethylene plastic. This results in fewer joins and gaps in the icebox and extremely low heat absorption. As a result, depending on usage, some premium grade ice boxes (like Waeco) can keep ice for up to 10 days!
Waeco roto-moulded ice boxes is durable and don't suffer damage easily - which is great if you're constantly moving your ice box in and out of your car, 4WD, boat, camper trailer etc.
It's worth bearing in mind that these ice box models are more likely to retain odors than fibreglass models, meaning you need to clean them thoroughly between trips. But that's good practice anyway!
But on the upside, they are more lightweight than their fibreglass ice box counterparts and often offer better value for money.
-
Fibreglass ice boxes
The interior and exterior layers are constructed from fiberglass with insulation between the layers to help the contents stay cool.
Being fibreglass, these ice box models can be damaged if not properly cared for can sometimes be heavier than plastic ice boxes. These ice boxes are non-porous which means that they do not retain any smells or odours. Typically fibreglass ice boxes can keep ice for between five and seven days in optimum conditions.
Overall, they boast excellent cooling capabilities, and because fibreglass icebox coolers don't retain odours, they are ideal for storing the most pungent food and fish, making them popular for fishing trips.
However, all this comes at a price and fibreglass ice boxes can be a more expensive option for cooling.
-
How to choose an ice box
Here are a few pointers on choosing an ice box for sale:
Handles: Some models have large handles that protrude from the icebox, while others are built-in and streamlined. Built-in ergonomic handles will ensure easier transportation and storage.

Durability: Look for ice boxes that are built tough so it will last trip after trip after trip. Consider the design of mechanisms, such as the hinges, lock, handles and feet.

Size: How much space do you need for storage inside your icebox, and how much space will your icebox take up in your car? We offer ice boxes as large as 111 litres and as compact as 13 litres, so it's easy to find one that meets your needs.

Extras: little extra things can help make the decision, such as; drain plugs for easy drainage, carry straps in addition to handles for extra ease of portability, lock down latches to ensure contents are secured. Look for these extra features when shopping for an ice box.

Warranty: Choose an ice box with a solid warranty. For example, the Waeco ice box range comes with a generous 5-year warranty and national Australian service and spare parts network. It is not recommended you opt for a cheap no-name brand - if you ever need a spare part or the ice box inspected under warranty, you will likely be left high and dry...so go with a premium brand, backed by a solid warranty and national service agent backing.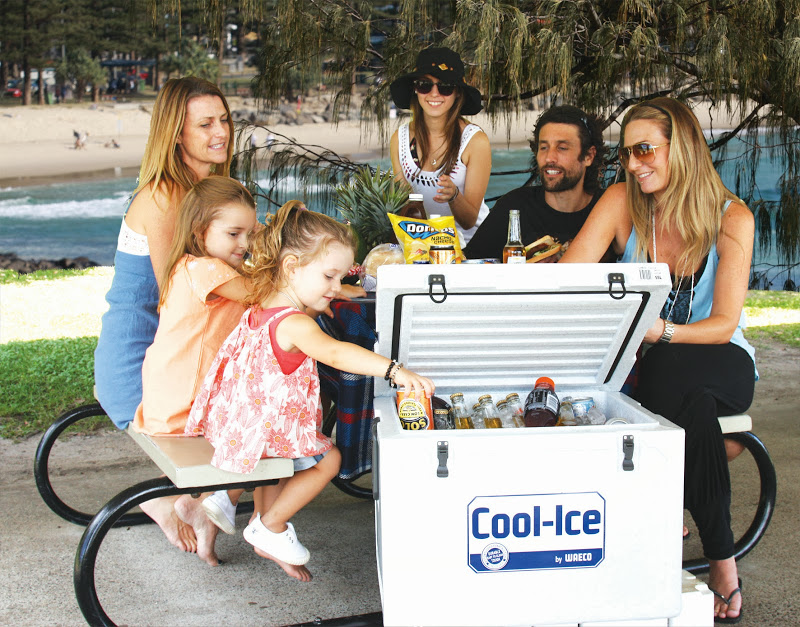 -
-
DISCLAIMER* Please note, this advice is general in nature and we strongly recommend consulting the product manual and where relevant, a professional installer.