In order to camp remotely, taking in the best of the great outdoors, you need to be able to power your lights, fridge and other essential equipment. This involves being able to generate your own power supply. There are several options available to campers, including a solar set up and portable generator, with each involving the use of batteries to store power.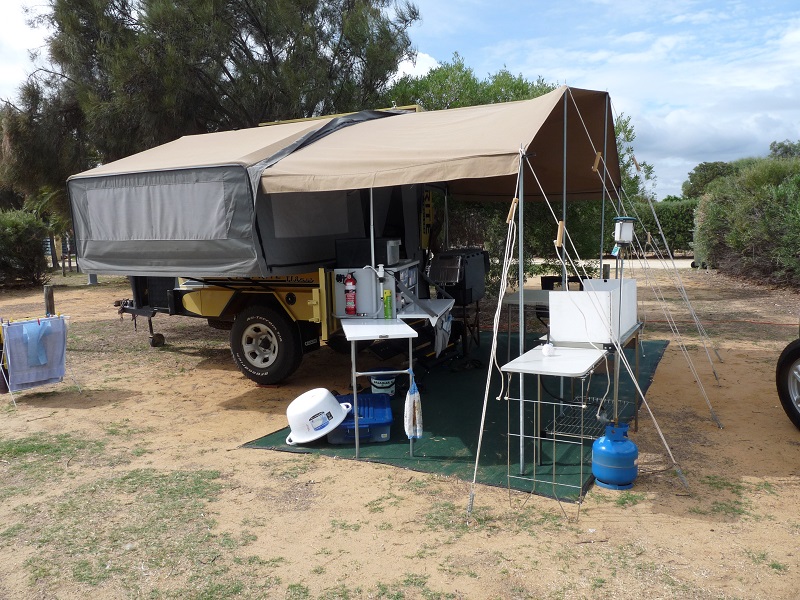 Here, we look at the convenience of a portable generator. Portable generators produce 240v power supply by connecting an alternator to a petrol or diesel engine. The best choice for recreational applications like camping are Inverter Generators. Sine Wave Inverters regulate the output so as to produce power that is identical to mains power in voltage and frequency. This means that a Sine Wave Inverter Generator can not only power your deep-cycle battery, but can also be used to provide power to 240V domestic appliances, including sensitive equipment such as laptops and mobile phones.
The Inverter control system maintains an extremely high accuracy level of voltage and frequency fluctuations with very low wave distortion. This system also allows for the engine speed to be automatically adjusted in direct proportion to the load applied maximizing fuel efficiency, while maintaining 240V supply. Inverter Generators are ideally intended for small Domestic appliances and Recreational use.
Not having enough power is a common mistake people make when Selecting a Generator. To avoid this you need to determine the amount of power required to not only run the appliances you wish to use, but also the power required to start them. For many appliances, the starting output requirement can be up to three to four times (or more) greater than the continuous running power needed.
It's important you know the wattage requirements of the appliances you intend to run off the Portable Generator.
What you need to do is,
Make a list of all the appliances you intend to run off the generator at any one time.

Determine how much power is required to start each appliance. It's the starting power that's important, not the running power (you can usually find this in the product manual or on the product data plate).

Decide which appliances you will be running at the same time. Add up all the 'Running Watts' amounts for these. Once you've got an amount, determine which one of your appliances has the highest 'Starting Power'. Add that amount to the total.
If you don't have a Generator with the right amount of power, you won't be able to start or run those appliances when you need them most. If you need more help determining how much power you need, check out our simple step by step guide here: My Generator Buyers Guide.
Take some time and do the calculations so you know what Power Generator you need. If you can't find the user manual for you appliance, you should be able to find out the information online.
In our experience, for general camper trailer use an Inverter Generator of 1000w to 2000w output seems to be a good fit. Especially when its primary use is for charging your battery packs, in which case the most popular unit by far is the Yamaha EF1000iS Generator - lightest, quietest and most fuel efficient 1000w generator on the market.
For caravan air conditioning units and to run other larger appliances like microwaves etc., you will likely need between 2000w - 3000w. In this case, our most popular generators for camper trailer touring and caravans are:
-
-
Campers should be made aware that there are some camping locations where generators are not permitted. Historically this was in part due to the noise level. Thankfully, in recent years improvements in technology have led to improvements in acoustic design meaning lower noise levels. There have also been significant improvements to fuel efficiency along with lighter more compact designs. With the relatively high Australian Dollar has meant that it's never been a better time to purchase a Portable Generator.
As a final note, you might also find the following video below helpful when searching for a camping generator; here we look at the main differences between premium and cheap inverter generators.
For more insightful information, we recommend you check out My Generator – Australia's most comprehensive online generator retailer!
-
DISCLAIMER* Please note, this advice is general in nature and we strongly recommend consulting the product manual and where relevant, a professional installer.