Thirty degrees and sunny. Thirty degrees and sunny. Thirty degrees and sunny. With a weather forecast that rarely veers from sunshine and blue skies, it's little wonder that Perth-siders love the great outdoors.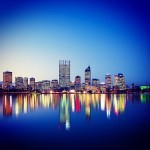 In fact Perth residents are some of the most active in the whole of Australia. They merrily skip off to Bremer Bay or Rottnest Island for a long weekend, hardly aware of the kilometres ticking over as they seek out the best spots for their next outdoor adventure, be it camping, 4WD touring, fishing or hiking.
All this outdoor fun requires the perfect companion - a portable generator. But with such a variety of gensets on the market, how will you navigate the Portable Generators Perth offers and find the right one for you?
Here are the five essential things to look for in portable generators Perth side:
1. Easy to transport
A portable generator should be just that - portable. That's why when you're on the move, it's important you look for a portable generator with a compact and lightweight design. Make sure it's small enough to fit in your car boot with the rest of your gear, and to slot into your campsite so neatly you won't even know it's there. For example, the Lectron 800w Inverter Generator weighs in at just 8.5kg and comes with a handy compact design.
2. Long running time
When you're kicking back in the outback, the last thing you want to worry about is continuously refilling your generator's fuel tank. To avoid this, choose a generator with a long running time, such as the Lectron 3500w Inverter Generator which features a 7.5 Litre fuel capacity with 4 hours continuous running time. You can even save fuel on light loads using the Economy mode. Very handy.
3. Fuel efficient
It goes without saying that you want a generator set that's fuel-efficient otherwise it could end up costing you a lot over its lifetime. Something like the Yamaha 1000w Inverter Generator which is a high quality option that comes backed with a 4 year manufacturer warranty. Yamaha are market leaders when it comes to fuel efficiency.
4. Clean power
You might have heard about 'pure sine wave power'. Well, an Inverter generator will help you achieve this. Inverter generators produce the purest power of all with the inverter control system maintaining an extremely high accuracy level of voltage. These units are perfect for sensitive electronics, such as computers, and are a popular type of generator for camping and leisure.
5. Noise level
When you're trying to get away from it all, you don't want a generator that sounds like you've brought it all with you. Choose a generator with a good quality muffler and a low decibel output. The best option for quiet power is an Inverter Generator; most provide super quiet operation through added design features such as noise reducing casing, acoustic panelling, absorbing feet or a special noise reduction sound proofing system.
Armed with a portable generator that ticks these five boxes, you'll be powered up for many adventures to come.
For more information visit www.mygenerator.com.au
DISCLAIMER* Please note, this advice is general in nature and we strongly recommend consulting the product manual and where relevant, a professional installer.