Queensland is known as the Sunshine State. It is the second largest state in Australia and is famous for its beaches and the Great Barrier Reef.
Generators are used every day by thousands of Queenslanders to power up everything from campsites and mobile coffee vans through to heavy industry and mine sites. Queensland has the highest usage rate of portable generators in Australia. This is in part due to the increasing frequency of severe weather events in QLD. For example: 2006 Cyclone Larry and the 2011 Queensland Floods. Generators play a very important role during and after natural disasters. They allow you to stay connected when the power goes out and provide a sense of safety during times of uncertainty and worry.
At My Generator, we experience a spike in demand for emergency backup generators during the storm season in Queensland. If you want the security and sense of safety that only a portable generator can provide, you best purchase a generator before the storm season begins, as stocks can often run low during this period.
If you're looking for the cheapest prices on portable generators in Queensland, you've come to the right place… At mygenerator.com.au you'll find the best prices on high quality generators available for delivery in Queensland.
We have generators for every application. Be they; Recreational (camping, caravanning, motor home), Tradesman (construction sites, welding, factory and plant maintenance), Domestic (emergency home back up power) or Industrial (commercial and mining applications).
At My Generator we have generators to suit every budget. Our generator range can be delivered to your home or you can arrange pick up from over 105 conveniently located depots Australia wide. We also offer FREE delivery on selected items to capital city metro areas.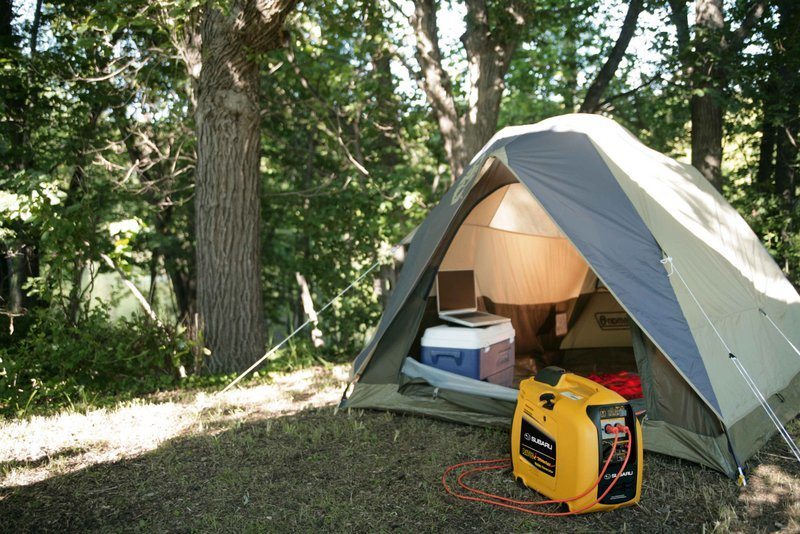 If you choose the 'depot pick up' option during the checkout process, we will ship your generator to your local depot in Queensland. By entering your postcode to the shipping method field (located on product pages) your closest depot will be displayed. You can arrange collection from this pick up point.
There are 18 pick up depots in Queensland with 11 located in Brisbane.
For information on pick up depots in Brisbane - see our Generators For Sale Brisbane page.
The pick up depots located outside Brisbane are:
QUILPIE: LOT 59 SOMMERFIELD ROAD QUILPIE 4480
GLADSTONE: 30 YOUNG ST GLADSTONE 4680
MOUNT ISA: 10C RYAN ROAD MOUNT ISA 4825
DALBY: 8 IRVINGDALE RD, CNR OF MARY ST (NEXT TO MIDWEST FABRICATION) DALBY 4405
CHARLEVILLE: CHARLEVILLE NEWSAGENCY 67 ALFRED STREET CHARLEVILLE 4470
ROMA: 98 WYNDHAM STREET ROMA 4455
STANTHORPE: 11 GOURLAS CRT STANTHORPE 4380
WARWICK: 10 MC DOUGALL STREET WARWICK 4370
MARYBOROUGH: SHED 1, 23/B ISLAND PLANTATION ROAD MARYBOROUGH 4650
BUNDABERG: 27 CHARLIE TRIGGS CRS BUNDABERG 4670
EMERALD: 15 COTTON VIEW ROAD EMERALD 4720
KUNDA PARK: 518 MAROOCHYDORE ROAD KUNDA PARK 4556
TOOWOOMBA: 66 CARRINGTON ROAD, TORRINGTON TOOWOOMBA 4350
ROCKHAMPTON: 159 ALEXANDRA STREET ROCKHAMPTON 4700
MACKAY: LOT 3 MILTON STREET PAGET 4740
TOWNSVILLE: 22-26 JAY STREET BOHLE 4818
CAIRNS: 49 HARGREAVES STREET. (SOUTHSIDE BUSINESS PARK) EDMONTON 4869
GOLDCOAST: 709B CAPTAIN COOK DRIVE ARUNDEL 4214
Please note that we do not routinely hold stock at the depot locations. Your generator is freighted to this location after the purchase is made. You will need to buy your generator from us online (or via phone 1300 400 122) after which we will ship your generator to your nominated pick up depot for your collection.
Picking up a high quality, portable generator in Queensland has never been easier. On mygenerator.com.au you can browse the largest range of portable generators for sale in Australia. Save time and money and shop with My Generator now!